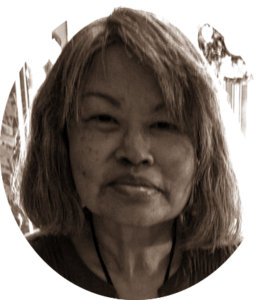 Lalchumi Ralte
When my first child was a baby, we were told "Throw out the plastic and find wood toys for him."  When we couldn't find certain things, I started making them myself.  But there were all kind of things I wanted to make but didn't know how to go about it.  Drawing and designing was easy, but then what! Scroll saws refused to cooperate with me, and there are only so many things you can create with a hammer.
In 2004, I was fortunate to meet Robert Stewart.  We started out with simple toys which became more elaborate as the years went on.  I learned about the wonders of pyrography – "writing or drawing with fire!"– and our puzzles were born.  Working with wood is a never ending challenge and pleasure; thinking up new designs is a favorite pastime at 3:00 a.m.  Thanks to Robert's skills and knowledge of wood, it has made my part easy and fun, and our puzzles and toys have made a lot of people happy and have gone to many places across the world.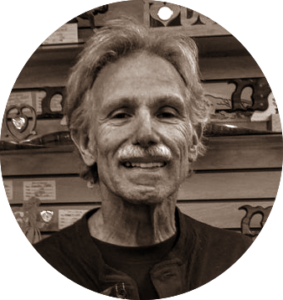 Robert Stewart
I have been a custom cabinet and furniture maker since 1976.  I am sure that the 7 years I lived in Europe gave me a unique appreciation for art and how diverse the creative process is.
Since 1987, my work has been featured in several magazines: San Diego Home & Garden, Home Magazine, Home Kitchen & Bath, San Diego Magazine, Old House Interiors, and most recently Old House Journal, August 2016.
Some of my work was also featured in Paul Duchscherer & Linda Svendsen's book, "Along Bungalow Lines: Creating an Arts & Crafts Style Home," (2006).
The highlight of my woodworking career was the creation of a partnership with Lalchumi Ralte in 2004.  Her creativity opened a window to a whole new side of what I could do with my craft.
Over the last few years I have had several commissions from a Hollywood producer and recently Lalchumi and I created a custom engraving for JJ Abrams.  He loved it.
Together we created the "Jaguar XF" puzzle which won first place in a Spanish Village art exhibit, and one of our puzzles was chosen for inclusion in the recently published Spanish Village Adult Coloring Book.